Professionals spend more time at work writing emails than any other document. Yet too often, email fails to be the effective communication tool it deserves to be.
From our 19 years' experience of teaching professional writing, we know how often emails aren't opened, are completely misunderstood, cause needless arguments and fail to get ideas across effectively.
But it doesn't have to be this way. Used correctly, emails can get your ideas across quickly and with minimum effort. They can help diffuse difficult situations and build rapport between you and your reader.
Instead of being ignored, your emails can make an impact and see your ideas realised to their full potential.
Most professionals never understand that effective email-writing is an essential skill. But you don't need to be one of them. This course shows you the simple techniques that will save you time and get you the results you want, every day, for the rest of your career.
Get the results you want now
You can improve in under five minutes with the first video in module one: the best way to structure an email. You can check that out for free – just scroll down and click 'preview'.
And if you want to completely transform your email-writing skills (and probably much of your working life), our full six-module course contains all the content you need to help you do just that.
Our full programme contains fun interactive exercises and video to help you make practical, lasting improvements to your communication skills (and your career).
Topics you'll cover include how to:
begin and end emails professionally
get the reader on-side from the beginning
avoid making embarrassing mistakes
know when email isn't the best solution
stop being a slave to your inbox.
As you write emails every day, you'll be able to see results immediately.
As the course content is fully compatible with mobile devices, we're confident you'll find this the quickest, easiest and most fun way of learning how to transform your professional email-writing, wherever you are.
Take the first step to improving your professional communication skills today.
Your Instructor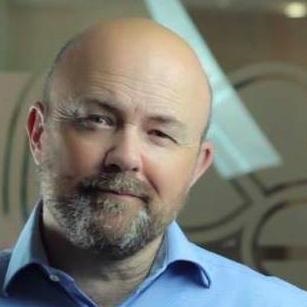 Rob Ashton is the founder of Emphasis, the global writing-skills consultancy, based just over 40 miles south of London, in the UK coastal town of Brighton. He set up Emphasis in 1998, after successful careers in scientific research and magazine and journal editing.
That background is important, as it's why all Emphasis courses use sound scientific principles to teach the written communication secrets of the best editors. He believes good writers are not born but created, and that good writing is actually a technical skill that anyone can learn. Often the techniques taught by Rob and the organisation he founded are little-known outside the publishing world (and often even within it). So by learning and applying them – as this course will teach you – you'll be certain to raise the level of your writing to way above the norm.
Emphasis has changed a little since Rob set it up in a tiny, rented office. It now has a large team of specialist consultants and has trained over 30,000 people in 3,000 organisations – from every sector and industry. Clients include household names (M&S, Warner Brothers, Google, HSBC), the public sector (the Environment Agency, Natural England, the Home Office), academic institutions (London Business School, Institute of Development Studies) and major professional-services firms (EY, DLA Piper, Hogan Lovells).
Rob is now a respected thought leader in business communication, having been featured in the Guardian, The Telegraph and The London Times, among many other publications. But he's still as passionate as ever about freeing people from the hang-ups and poor advice that hold them back. In leading this course, he's going back to his roots as an editor and trainer. And he couldn't be happier, as he likes nothing more than to see someone thrive in their career once they start communicating more effectively.
Course Curriculum
Introduction
Available in days
days after you enroll
A formula for writing any email (even a tricky one)
Available in days
days after you enroll
Get your emails opened
Available in days
days after you enroll
Frequently Asked Questions
Who is this course for?
Anyone who writes emails as part of their job. This includes people who write them internally to their colleagues, or externally to customers and clients.
When does the course start and finish?
The course starts when you enrol. The course is self-paced: we recommend doing one lesson a week, as regular practice is the best way to learn. But we know everyone's different, so it's up to you. If you'd like to do a few lessons in a row, go for it!
How long do I have access to the course?
After enrolling, you have unlimited access to this course. You can access it any time – across any and all devices you own.
What if I am unhappy with the course?
We very much hope that you'll both enjoy Writing better emails and find that using it makes a real difference in your writing. But if you are unsatisfied with your results, just get in touch within the first 30 days of your subscription and we'll give you a full refund.
We've trained more than 60,000 people since 1998, including from: